Welcome to
Girls Soccer United
Girls Soccer United is a leading organisation in developing girls Soccer based in the Lake Geneva Area. 
Created by Whibley Sports, our passionate initiative to create a much needed  professional structure to develop the participation,  enjoyment and standards of Girls Soccer. 
Girls Soccer United has contributed to creating one of the largest youth girls soccer programmes in Switzerland and is partnered with Us Terre Sainte.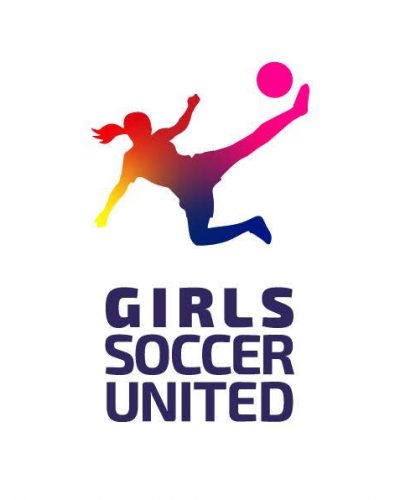 OUR GOAL: 
Maximise participation at all youth ages 
Create fun & rewarding opportunities by organising and participating in fun events and travelling to international girls soccer tournaments
Develop the standards of Coaching & training 
Produce inspiring role models 
Provide girls with the possibility to fall in love with Soccer and everything it has to offer
Committed to taking girls Soccer to the next level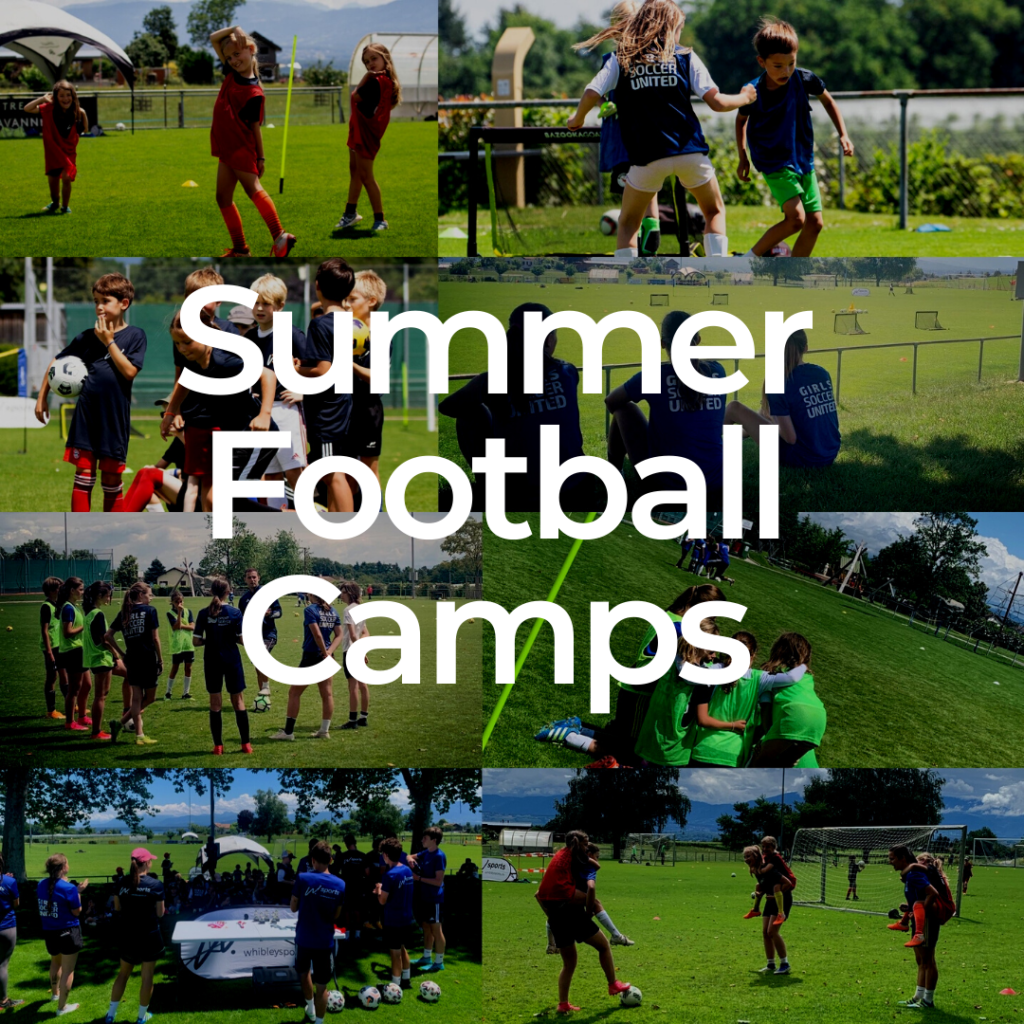 This Summer we are offering 5 weeks of our half day action packed football camps at the stunning Founex Sports Center.

Our camps consist of having the most amount of fun in a 4 hour per day programme.

These camps are for players of all ability. Our experienced team of coaches will ensure players have the right group and the right training for each player.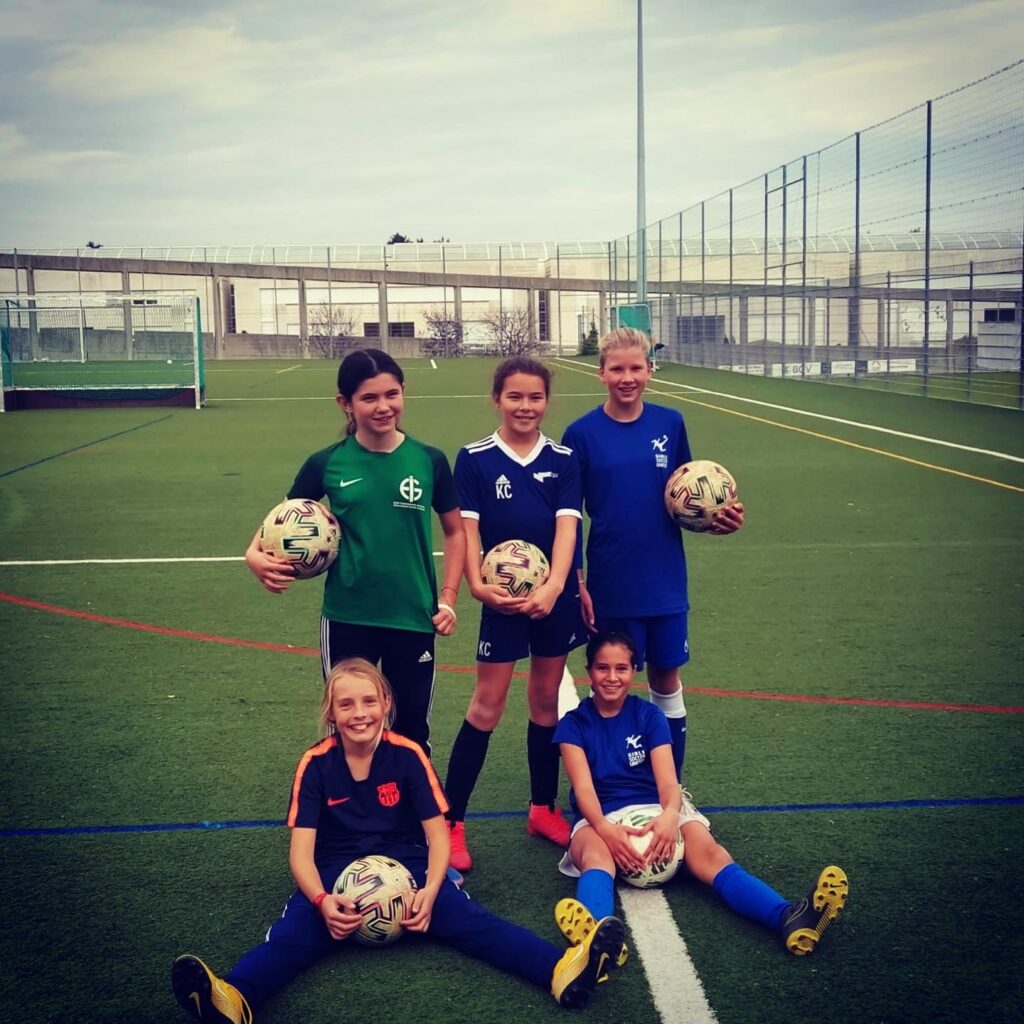 Also on offer this Summer

Private & Small Group Training for players that need that bit more attention to develop certain skills or boost their confidence ahead of the new season.

Please check out our Private & Small Group Training page for more information.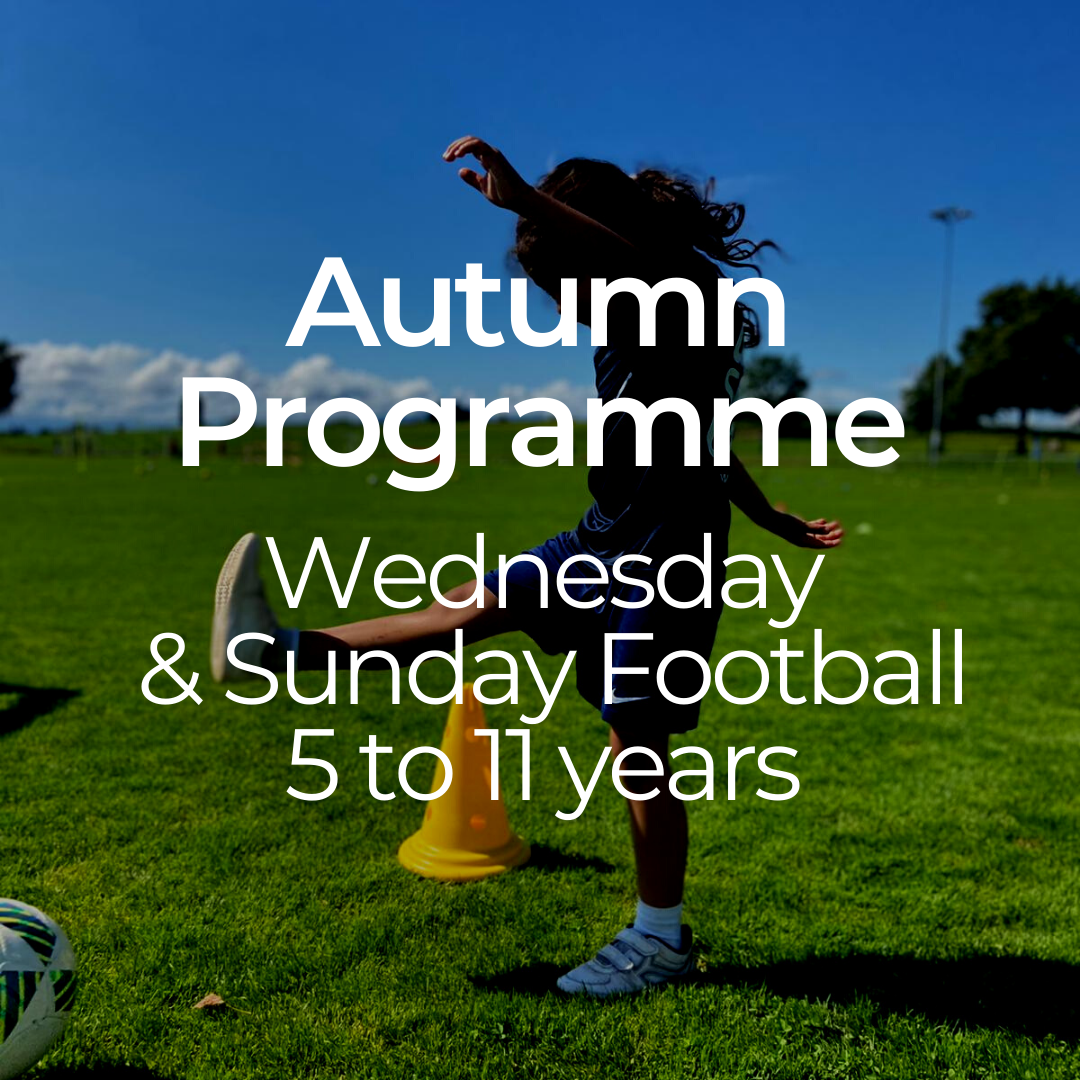 Our weekly programme provides an opportunity for young players to have a great start to playing regular football.
Throughout the 12-week programme, players will develop skills, game understanding and will be provided with plenty of opportunities to play our favourite games & competitions as well as our matches/ tournaments.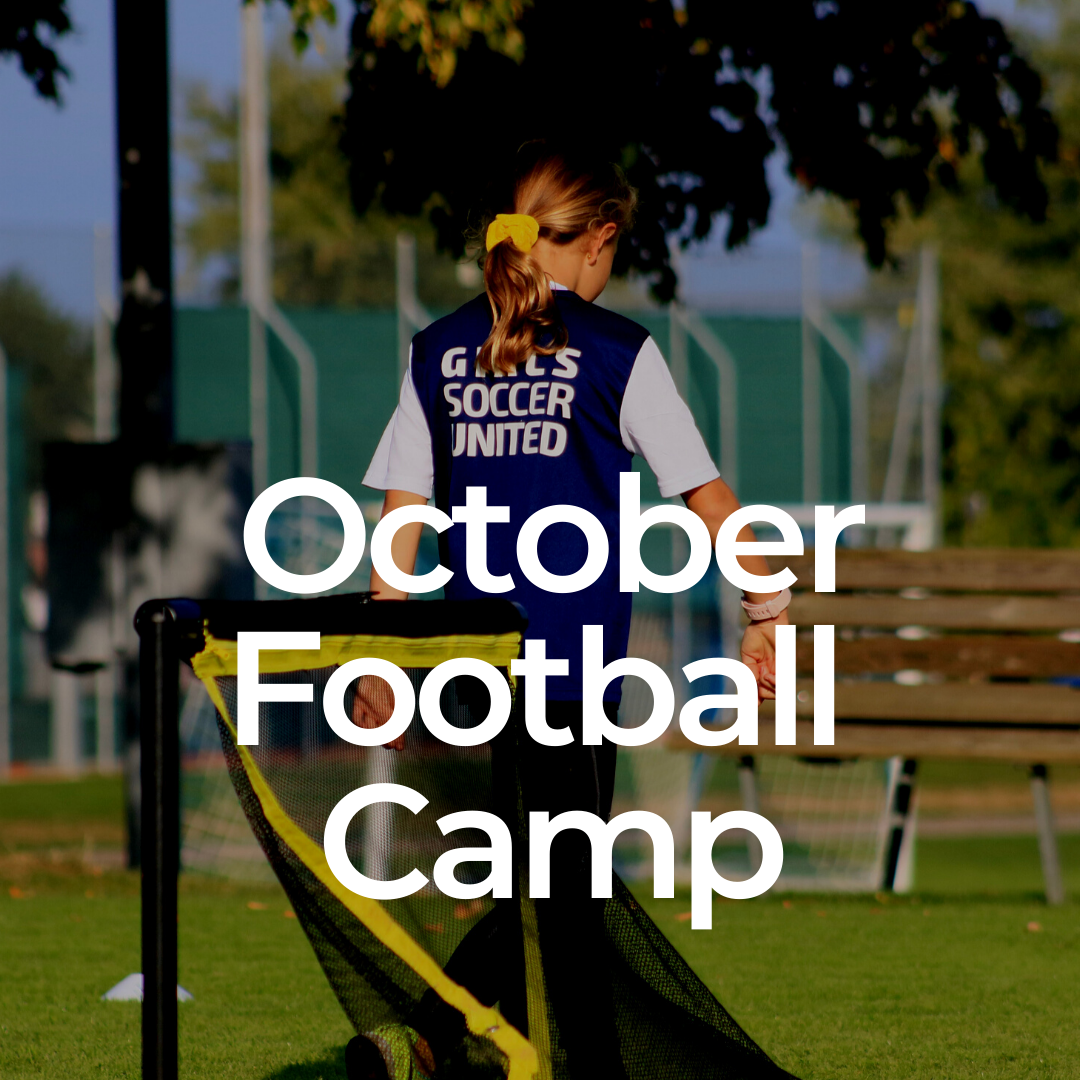 We will have 3 options to keep training with us at our October camp this year!

AM Camp - 09.00 to 12.00 (drop off 08.45)
PM Camp - 14.00 to 16.00 (drop off 13.45)
Full Day Camp - 09.00 to 16.00

We believe in our expertise and in developing skills and boosting confidence through our creative games and competitions that allows players too thrive and love playing football.
One of Switzerland's largest girls football clubs
Thank you to everyone involved for creating a thriving football club with US Terre Sainte. We have been working hard to ensure we develop girls football in the area over the years and we are thrilled with the amount of keen footballers we have at the club.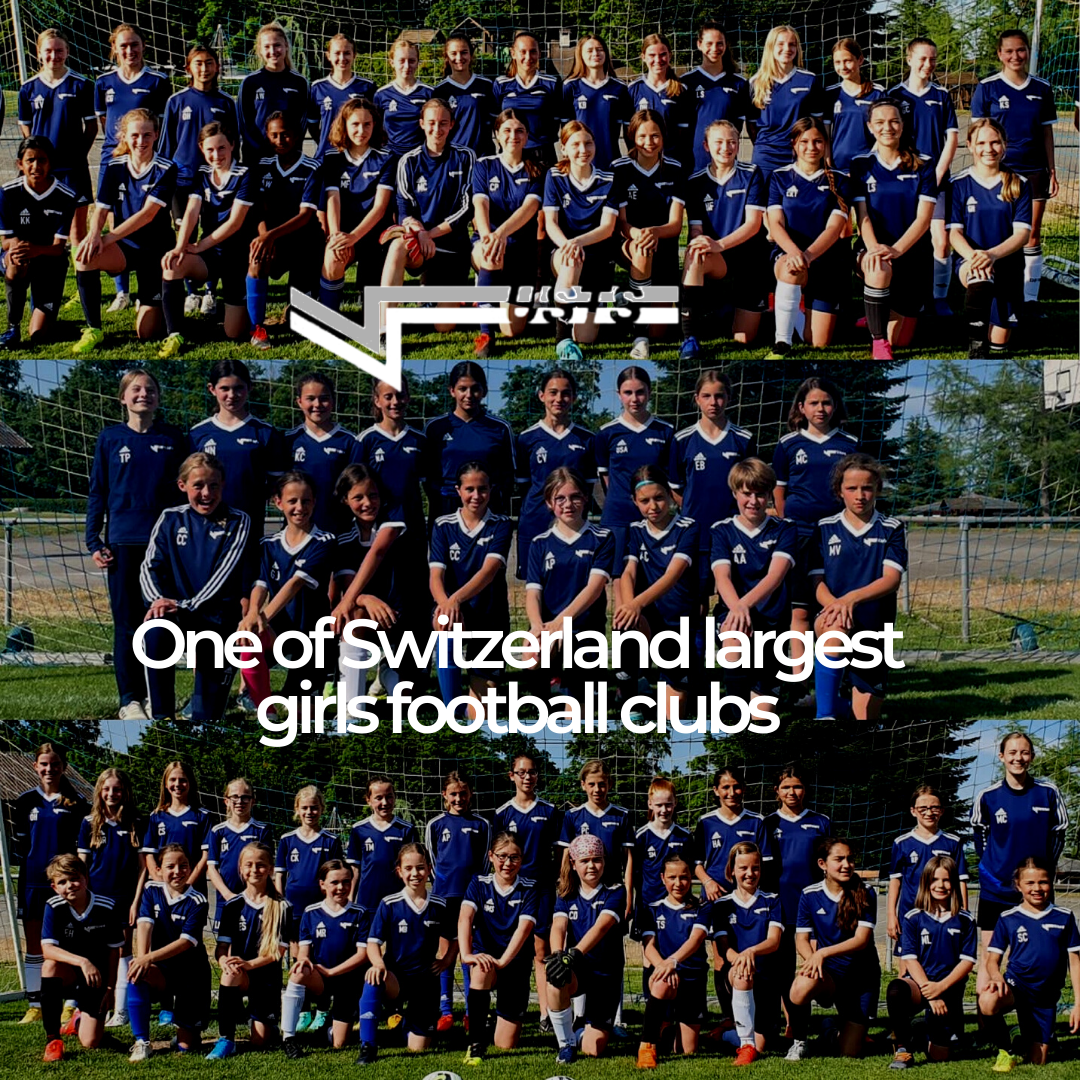 FF15 Swiss National Cup Runners up 2021
Congratulations to our Under 15's programme that won the Vaud U15 League in 2021 and were runners up in the National Swiss Cup. This talented group of players dominated the tournament only to lose out on a penalty shootout in the final.

This result confirms the level of our players and our programme we have in place.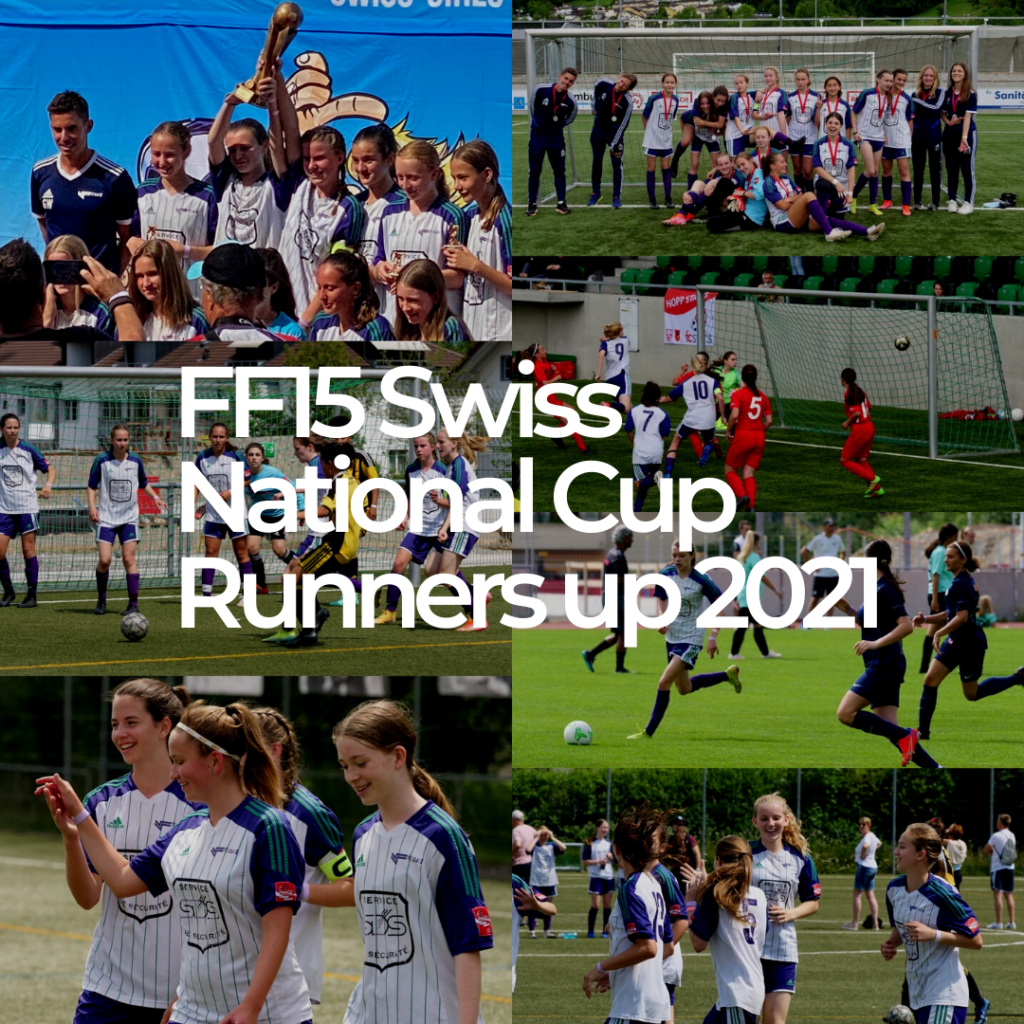 In what started as a small group of motivated players, parents & coaches from a school team wanting some more competitive weekend matches, to now being a thriving girls football community. Girls Soccer United continues to increase participation, raise standards and develop girls club soccer in the area.

Club soccer with us, allows girls to take advantage of our seriously fun approach to playing football.

We provide the right training, the right atmosphere and we instil the right values to make sure that all our players boost their confidence levels and enjoy coming to train, develop their game and thoroughly enjoy being part of the team.

Our winning formula has led to great achievements on the pitch.
A few of our sporting highlights so far since we started in 2005..
Under 20's Geneva/ Vaud Champions
(Led to promotion into Women's football league)

Women's Swiss Romande Amateur Cup Champions

Women's Geneva Amateur Cup Champions

Junior B (Under 18's) Champions of Geneva/ Vaud league 2 times

Under 17's Swiss National Cup 4th place finish

Under 15's Geneva Champions 3 times & 2 years, runner's up
And now with our new home at Us Terre Sainte in 2020..
Swiss National Cup Under 15′ runners up & Vaud Champions

First FF12 Girls only team in the Canton of Vaud 
If you are interested in joining us or have any questions, please feel free to contact us.

Club Teams - Autumn 2021 Season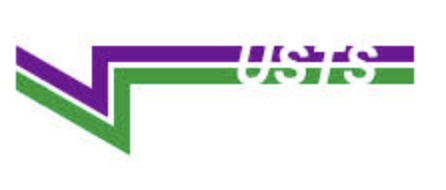 We joined Us Terre Sainte in Autumn 2020 and have helped the club grow the girls section from 3 teams to 9 teams to start the 2021 season.
Our club consists of a mixture between development teams and elite teams striving to compete with the top teams nationally and Internationally.
No matter what group of players, we would like to think our teams are very recognisable with our positive and encouraging approach to coaching, our exemplary fair play & respect we show on and off the field, and our fighting spirit to try our best for the team.
Please see more information on our teams below!
Us Terre Sainte is formed from 8 communes Bogis Bossy, Chavannes-de Bogis, Chavannes-des-Bois, Commugny, Coppet, Founex, Founex, Mies & Tannay situated 20 minutes drive for the Geneva Airport, along Lake Geneva. It is the Largest Girls/ Female club in the Canton of Vaud, Switzerland.
Players born 2003 to 2006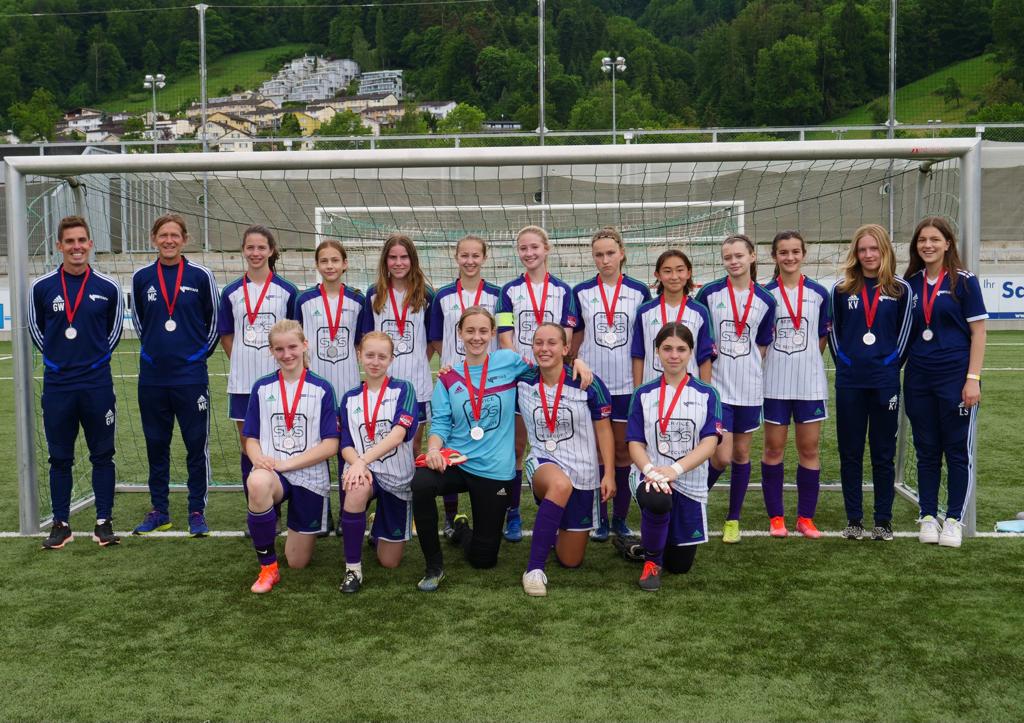 Training 
Tuesday & Friday
18.00 to 19.30
Where
Chaucey, Coppet
Coach 
TBC
Contact 
–
Players born 2006 to 2008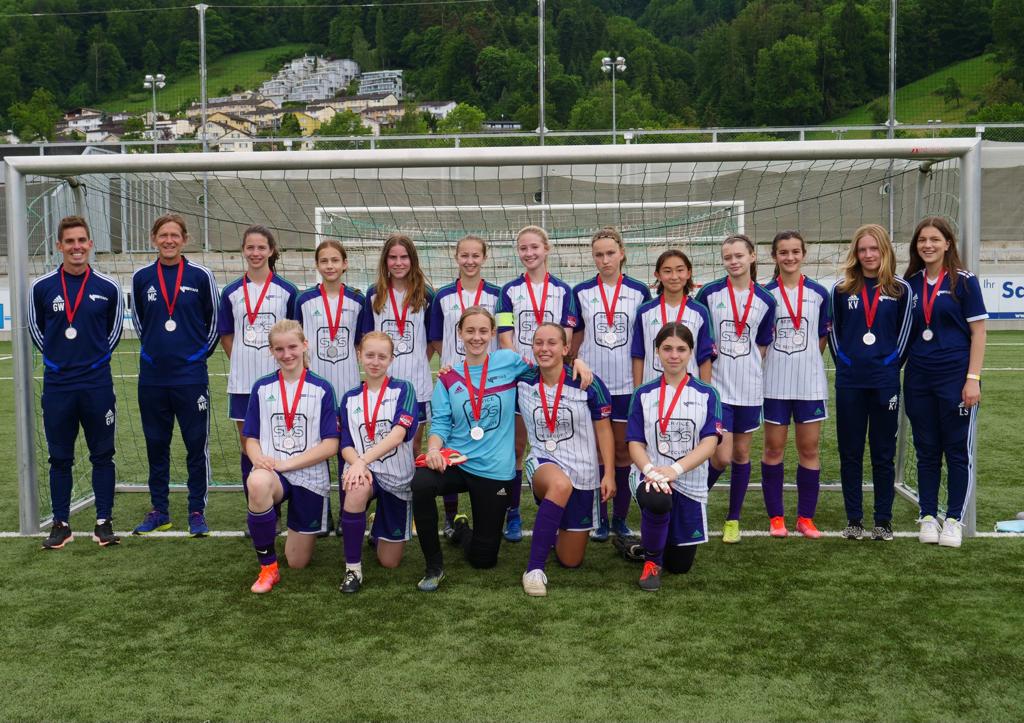 Training 
Monday & Wednesday 
19-15 to 20.45
Friday 
18.00 to 19.30
Where
Founex Sports Center
Coach 
Greg Whibley 
Contact 
0789240382
Players born 2007 to 2009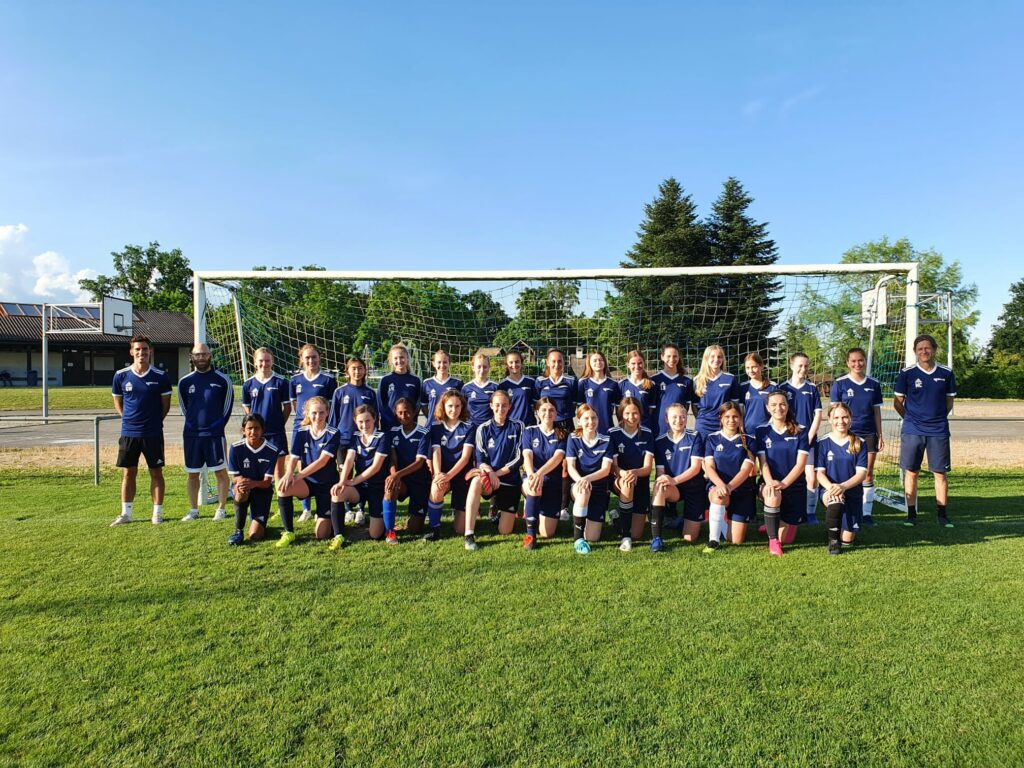 Training 
Monday & Wednesday 
19-15 to 20.45
Where
Founex Sports Center
Coach 
Mark Colman
Contact 
—
Players born 2008 to 2010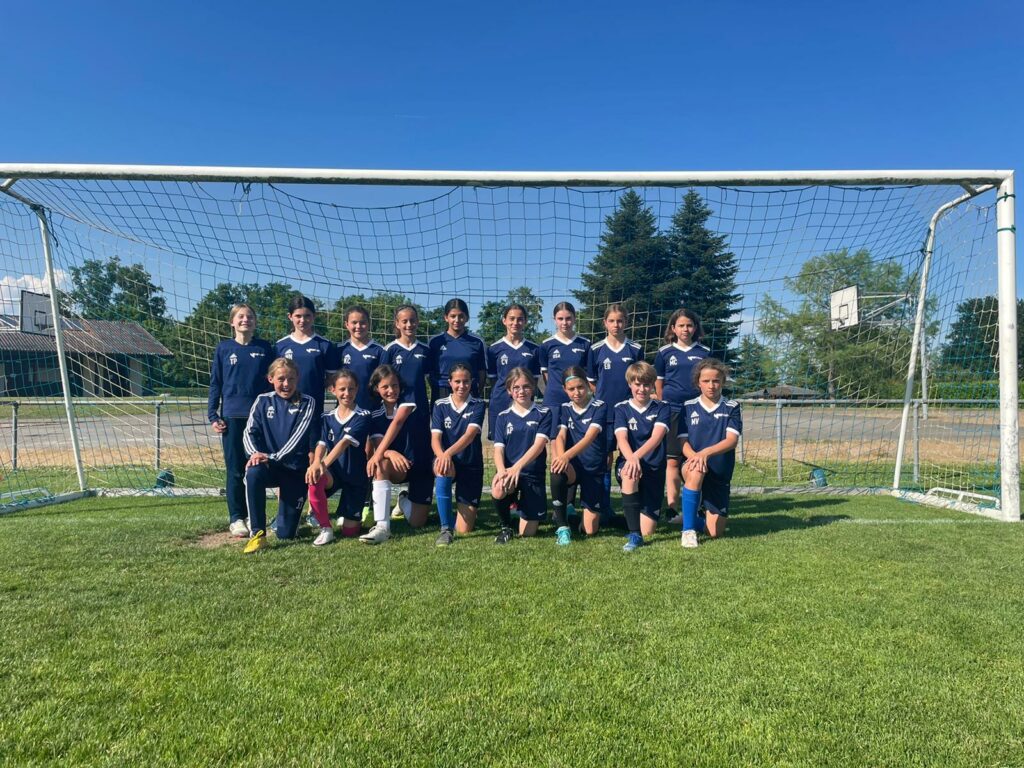 Training
Monday & Wednesday
17.15 to 18.45

Where

Founex Sports Center
Coach
Matthew Whibley
Contact
—
Players born 2007 to 2009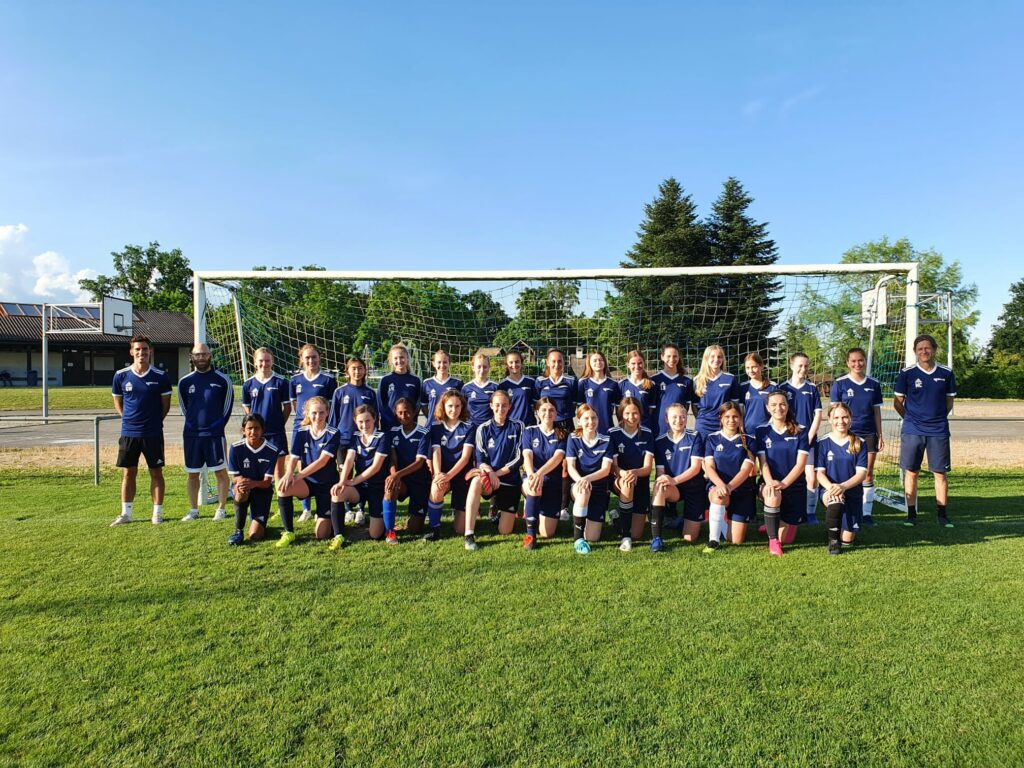 Training 
Monday & Wednesday 
17.15 to 18.45
Where
Founex Sports Center
Coach 
Greg Whibley 
Contact 
0789240382
Players born
2010 to 2011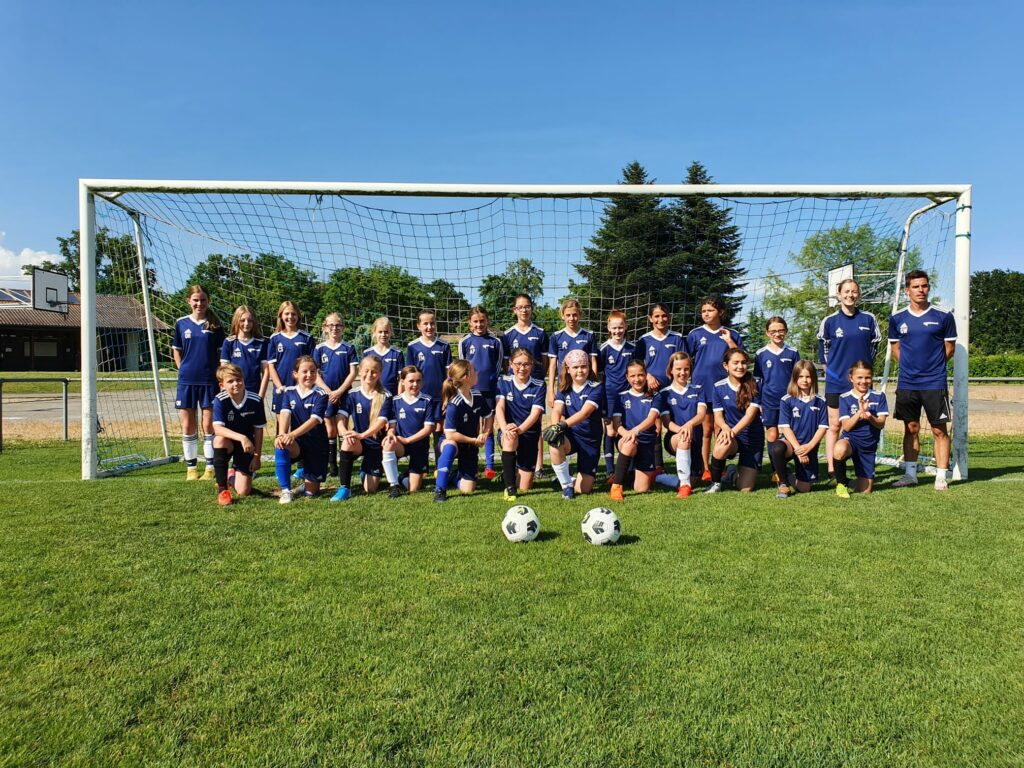 Training 
Monday & Wednesday 
17.15 to 18.45
Where
Founex Sports Center
Coach 
Marc Doyle
Contact 
—
Players born
2010 to 2011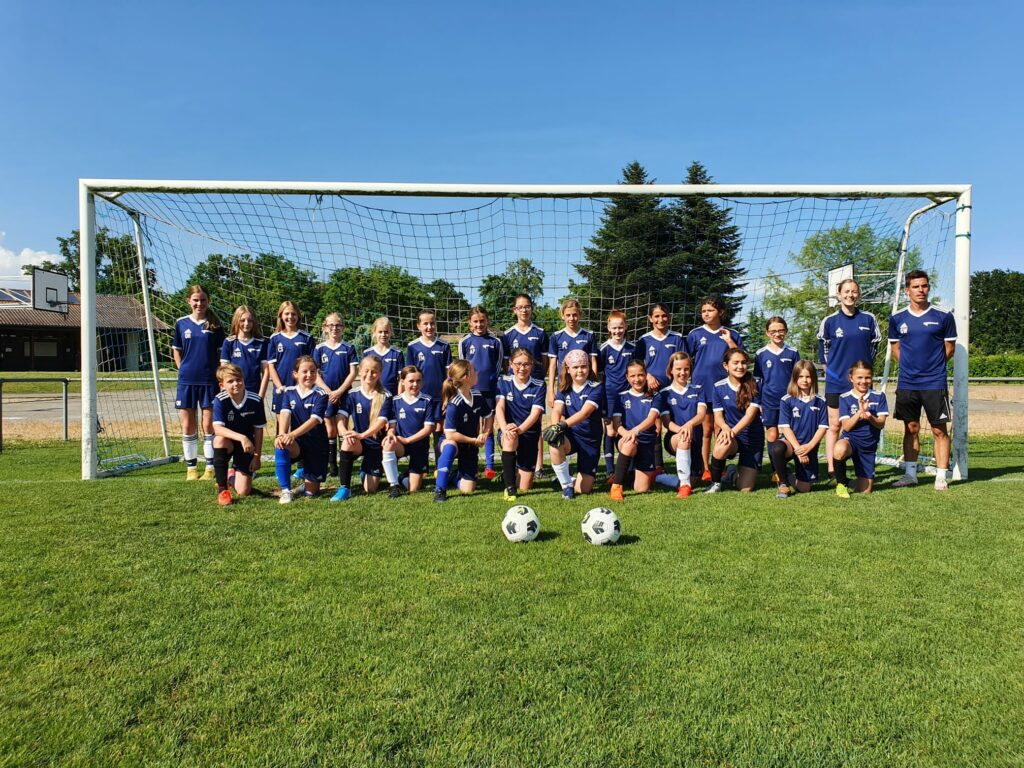 Training 
Monday & Wednesday 
17.15 to 18.45
Where
Founex Sports Center
Coach 
TBC
Contact 
—
U10 & U8 Girls Soccer United Programme
Players born 2012 & Younger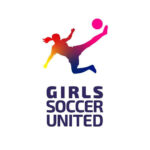 Training

Wednesday – 14.30 to 16.00
Sunday – 10.30 to 12.00
Where
Founex Sports Center
Join us on Social media & help us develop Girls Soccer